Segamat District Council is originally a municipal board which was established in 1912. It is then upgraded to Municipal Council in year 1951 effective with Local Superintendent Election Ordinance 1950 up to 31.12.1970.
On 1.1.1977 through Local Government Act, it became and known as North Segamat District Council, whereas in year 2001, it was changed to Segamat District Council. SDC is an Autonomous local superintendent in the Johor state which possesses spacious territory of 103.55 square miles and a population of 92000 people base on the statistics in year 1991 with population increase rate of 1.8 percent.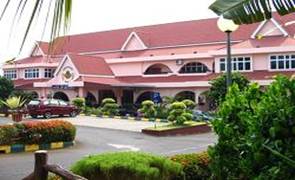 Segamat District Council New Building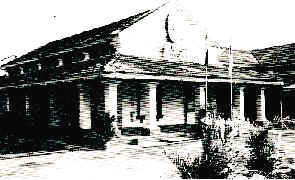 Segamat District Council Old Building
Latar Belakang MDS
During its Municipal Council, its administration constituted from 9 people selected through election, 7 people appointed by the state government including 4 Ex-Officio members who were comprised of Segamat District Administrator, Public Work Department Engineer, North Johor Muar Health Officer and North Johor Muar Labour Deputy Commissioner.
On the other hand, currently Segamat District Council is administered by the President of North Segamat District Council with 24 council members elected by the state government and 5 Ex-Officio members who are comprised of Public Work Department Engineer, Segamat Health Officer, Segamat Land Revenue Collector, Segamat Fire Officer and Segamat Police Chief.
Segamat Disctrict Council comprised of: -
• Segamat District Council Headquarters (Administration Centre)
• Pusat Kecil Bukit Siput
• Pusat Kecil Kg. Tengah
• Pusat Kecil Pekan Jabi
• Pusat Kecil Buloh Kasap
• Pusat Kecil Batu Anam
• Pusat Kecil Gemas Baru
• Pusat Kecil Jementah
When the Council was set up, which was the Municipal Board in the year 1921, its main objective was to register vehicles and canines, build street lamps, ensure water supply, public fire control service and build markets. Only in the year 1925 was the public health control carried out. In the year 1935, private and public roads control, buildings, town development, town planning and services and other facilities